By Jocelyn Baird, NextAdvisor.com
Posted: Updated:
"Unfortunately, no matter whether it's a specific reason or many, seniors are at risk for fraud and identity theft. It's important for the people in their lives to understand these risks and do their part to protect seniors they care about from the many scammers that lurk. As aging expert Carolyn Rosenblatt said in a recent Forbes article, it's not just a matter of law enforcement or the government taking action — seniors and their caregivers also need to be vigilant." READ MORE
---
---
Most law firms have elderly clients, but few lawyers are skilled at recognizing when someone's mental capacity is declining.
Carolyn Rosenblatt, a mediator, tackles this subject in her new book, "Working with Aging Clients: A Guide for Legal, Business and Financial Professionals," published in June by the American Bar Association.
Rosenblatt's background includes working as a nurse to the elderly, followed by 27 years as a practicing attorney. She now works as a mediator, author and blogger focused on elder law and elder abuse, running the mediation practice and providing advice at AgingInvestor.com in partnership with her husband – licensed psychologist Mikol Davis.
"I wanted to dispel some myths about aging and encourage professionals to face the reality that aging often brings with it impairment," she told Big Law Business. READ MORE
---

---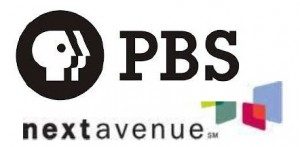 5 suggestions from money pros for when you need to step in
---

Elder Fraud: 9
Tips to Protect Clients