Carolyn Rosenblatt and Dr. Mikol Davis have worked with the elderly for decades, and their new book, "Succeed with Senior Clients" will help all financial professionals become more familiar with the symptoms of decreased mental functioning, the signs of potential elder abuse, and the steps they can take to protect elderly clients. More than ever, financial professionals should not only be acting as fiduciaries when it comes to their elderly clients, but are often uniquely situated to recognize the threats posed by their elderly client's vulnerabilities.  This book will help them to do so.
Michael H. Zaidlin, J.D., AIF®,
Succeed With Senior Clients: A Financial Advisor's Guide To Best Practices. Now in paperback and audiobook version.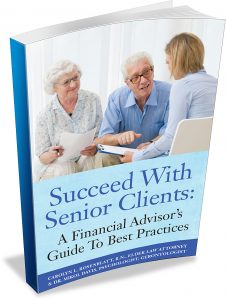 By Carolyn L. Rosenblatt, R.N., Elder Law Attorney, & Dr. Mikol Davis, Geriatric Psychologist, Founders of AgingInvestor.com
Most financial professionals like you know that there may be issues with your aging clients: diminished capacity, trouble with memory and the like. But do you know what to DO about them? Do you ever get an uneasy feeling that you don't know exactly what to document or where to draw the line with them?  Now you have answers! This breakthrough, practical book will save you time and give you a clear direction with every age-impaired client.
If you think these things don't apply to YOU right now, remember that 10,000 people a day are turning 70!  We're living longer than ever and with aging comes age-related risks, loss of independence and sometimes dementia. All of these can interfere with your job in managing your older investors' assets.  You need to understand what to do to keep those aging clients financially safer, address your privacy concerns, respond to signs of financial abuse and have a clear path to follow when you see red flags. All of this and more are here now in this first of its kind book.
Dramatically increase your expertise with aging investors.  Get a quick preview of what's in each chapter by clicking below.
---
---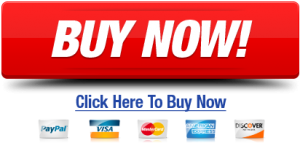 Hidden Truths About Retirement And Long Term Care: The Financial Advisors Guide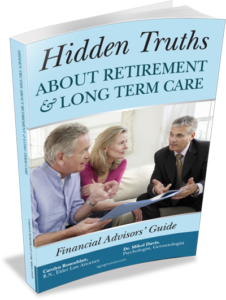 By Carolyn L. Rosenblatt, R.N., Elder Law Attorney, & Dr. Mikol Davis, Geriatric Psychologist, Founders of AgingInvestor.com
First of its kind! This book reveals the truths your clients need to know about the real cost of care in their retirement years. You have aging clients now and their numbers will rise over time. This goes deeper into the risks of needing care, and the myth that Medicare of Medicaid will take care of what most people need as they age. Written by aging experts Carolyn Rosenblatt, RN, Elder law attorney and Dr. Mikol Davis, geriatric psychologist, it offers you a wealth of knowledge you will not find from within your own industry. If you, the financial professional want to add value to what you offer clients and to distinguish yourself from robo advisors, you need to be well informed with the facts any retired person must have. Remove the vagueness from the discussion. Get some sample scripts on how to bring up the subject and the words to say to them. Stop using "average out of pocket medical costs a retired couple will spend in retirement" as a measure of what they will need. It is grossly inadequate to inform them about long term care, which is not "medical" at all. You can find out more by clicking here. Don't wait to increase your comfort with the sticky issues no one wants to face–aging takes its toll. In reading this book, you will be able to navigate the conversation with skill and grace.
Get a quick preview by clicking the Video below.
---
---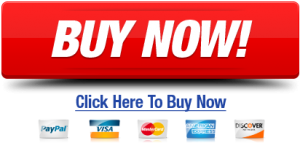 The Family Guide to Aging Parents
Answers to your legal, financial and healthcare questions.
By Carolyn L. Rosenblatt, R.N., Elder Law Attorney, Founder of AgingInvestor.com
The Family Guide to Aging Parents is a helpful and practical resource for family caregivers and professionals. Written by an experienced geriatric nurse and elder-law attorney, it offers useful health care and legal information and I recommend it for students, professionals and the many families grappling with these challenging issues.
— Gary Small, M.D., Author, Professor of Psychiatry and Aging, Director of the Longevity Center at UCLA
Carolyn Rosenblatt wrote this book after seeing so many families in so much pain because they simply had no one to tell them their legal rights and responsibilities with aging parents or what to do with difficult parents. If you don't have anyone trustworthy to explain your rights and duties to you in a simple, easy to understand way, this book is for you. If are worried about family fights about care of aging parents, money and sharing the burden, the valuable information contained in this book is required for anyone who wants to free themselves from these stresses. And you will feel totally calm, relaxed and confident about what lies ahead, knowing that you have the crucial knowledge you need to handle difficult situations with aging parents.
Imagine:
Being able to competently choose a home care worker, assisted living, or nursing home, knowing he pros and cons
Being able to find just the right words to approach your aging parents with the conversations you need about finances
Knowing how talk to your aging loved ones about giving up driving when the time comes
Being able to plan ahead for an aging parent who is running out of money and taking advantage of all benefits available to them
Understanding how to get past your aging parents' resistance about getting help, using a successful approach
Knowing how to best protect your aging loved ones from financial predators
Carolyn Rosenblatt has written a crucial guidebook for the millions of Americans who are dealing with the unfamiliar challenge of helping aging parents live safely and with dignity.
— Janet Novack, Personal Finance Editor & Washington Bureau Chief of Forbes Media
Carolyn L. Rosenblatt, RN, Attorney, Mediator personally cared for thousands of older clients in her nursing career. She represented hundreds of individuals as a lawyer with a combined forty-five years in her professions. Her compassionate perspective on elders informs her writing throughout this book. She is a strong promoter of the safety, protection, and quality of life of seniors. She wants the reader to get immediate benefit from the lessons learned over the years in working with many families at AgingParents.com, which she founded with her psychologist husband, Dr. Mikol Davis. They also founded AgingInvestor.com, for education about elder abuse prevention.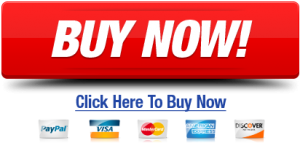 Table of Contents
Introduction

Chapter 1: What You Need to Know About Finances and Aging Loved Ones

Chapter 2: The Path to Peace in Family Arguments About Aging Parents

Chapter 3: Aging Parents and Giving up Driving

Chapter 4: Five Things You Need to Know About Caring for Aging Parents from a Distance

Chapter 5: Will You Need to Help Your Aging Parents Financially?

Chapter 6: Taking Your Aging Parent Into Your Home

Chapter 7: How to Choose a Home Care Worker

Chapter 8: Should Your Loved One Go into Assisted Living?                                                                                                                Chapter 9: How to Choose a Nursing Home                                                                                                           
Chapter 10: Protecting Our Aging Parents From Abuse
Working With Aging Clients
A Guide for Legal, Business, and Financial Professionals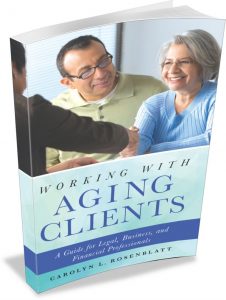 By Carolyn L. Rosenblatt, R.N., Elder Law Attorney, Founder of AgingInvestor.com
It does not matter what specialty we have or what market we work in, nor whether we are lawyers, business advisors, financial professionals or others. We are now facing or will soon be facing a rising tide of aging folks among us.
The chapters improve your understanding of:
myths and stereotypes about aging;
difficulties working with aging clients;
common elder-specific issues;
communication with elders;
family conflicts regarding elders; and
resolution techniques that can help keep issues with aging clients from escalating
Rosenblatt combines her nursing perspective with her legal experience to deepen the reader's understanding of the aging person/client, presenting practical concepts that any professional can use. Woven throughout the book are lessons from Rosenblatt's many years of working directly with elder people, both as patients and as clients she represented, as well as in her mediation work.
Another common theme of "Working with Aging Clients" is that we all age differently. Rosenblatt writes, "There are nonagenarians who are athletes. Some people over 100 years of age are still mentally sharp. And don't be surprised if you meet a spry elder who needs no accommodation, tells you to get on with it, and otherwise busts every stereotype you've ever held about aging persons."
Table of Contents
Introduction
Chapter 1: Myths and Stereotypes About Aging
Chapter 2: Challenges in Working With Elders
Chapter 3: Common Elder-Specific Issues
Chapter 4: Communication With Elders
Chapter 5: Elders and Family Conflicts
Chapter 6: Using Mediation for Family Disputes About Elders
Chapter 7: Resources