---
Testimonials
Product: Continuing Education Courses for Financial Advisors
I just completed the Understanding Your Aging Client's Needs webinar through WebCE. It is the best presentation I have seen on aging clients.
Thank you for the work you do and I look forward to following your Facebook feed.
M.B, C.F.P.
---
Testimonials
Books
Product: Succeed With Senior Clients: A Financial Advisors Guide To Best Practice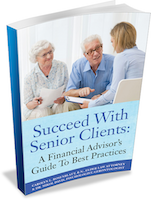 After nearly 30 years in the industry and working with many retirees, I didn't realize how myopic my outlook was, having been largely influenced by the firms interest. This book was insightful not only in how I look at my practice, but also my peers. And it has helped me plan the future of my practice by identifying the warning signs of cognitive impairment, as well the importance of having relationships with the next generation of my clients. This was a quick read and well worth my time.
---
Testimonials
Product: Consulting Services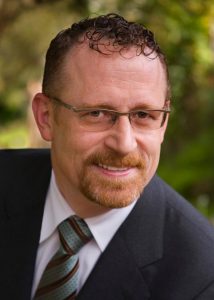 Carolyn and Dr. Mikol are passionate about making a difference in the lives of those most vulnerable – our seniors. You can feel their genuine interest in finding ways to help financial services professionals recognize concerns, implement processes and strategies to overcome difficult dynamics. It is complicated and the insights and suggestions offered come from a place of understanding. Mitchell Marriott is a Financial Advisor Working in Marin County and specializes in safe conservative investments for the peace of mind of the entire family. Mitchell Marriott
---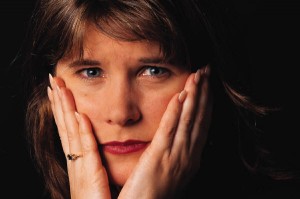 "My sister and I have been struggling with a volatile and estranged brother who has been manipulating our elderly mother to serve his own financial purposes with the help of an equally manipulative financial advisor. Feeling helpless and hopeless we witnessed and experienced emotional and verbal abuse- and while we could endure this personally, to see it done to our mother became unbearable. Our mother's confusion with the relationships and circumstances is heart breaking. We are so grateful for the day we were introduced to Carolyn Rosenblatt. She gave us step-by-step guidance and choices to navigate the situation in both a legal and empowered way. Her understanding and compassion for the plight of our mother restored our health and sanity from the erosion we both felt after months of this unconscionable behavior. Her knowledge of the legal system, and her empathy for her clients is a priceless gift. With her help, we have found direction and motivation on the path to justice, as well as the encouragement to simply surround our mother with kindness and love during this difficult and confusing time." KB April 2015
Dr. Mikol Davis and Carolyn Rosenblatt, co-founders of AgingInvestor.com

Carolyn Rosenblatt, RN, Elder Law Attorney offers a wealth of experience with aging to help you create tools so you can skillfully manage your aging clients. You will understand your rights and theirs so you can stay safe and keep them safe too.

Dr. Mikol Davis, Psychologist, Gerontologist offers depth of knowledge about diminished financial capacity in older adults to help you strategize best practices so you can protect your vulnerable aging clients.

AgingInvestors.com offers accredited cutting edge on-line continuing education courses for financial professionals wanting to expand their expertise in best practices for their aging clients. To learn more about our courses click HERE