"A Good Life Make Better," The Good Life Made Better – Are Your Parents All There? Red Flags Of Cognitive Failure –
July 30, 2016
Radio interview with Authors Carolyn Rosenblatt and Dr. Mikol Davis.
Host Financial Advisor: Stephen Lovell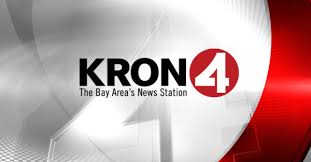 Don't Invest and Forget
KRON TV
Carolyn Rosenblatt, R.N., Elder Law Attorney
Hosted by Pat Vitucci
Caring for an Aging Parent
How to prepare and be financially aware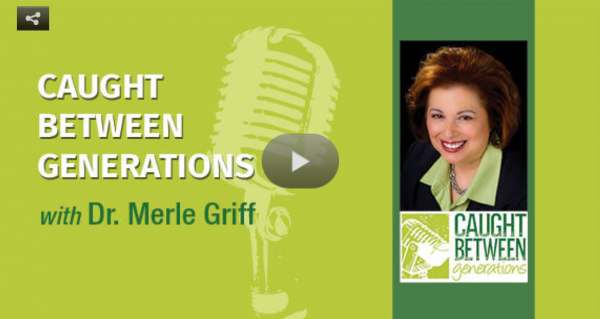 Is anybody listening? When your parents refuse to listen and your adult children don't want to listen
June 23, 2016
Hosted by Dr. Merle Griff
[
Download MP3
] [
itunes
] [
Bookmark Episode
]
Guest Information
Episode Description
The phenomenon is the same. Discussing retirement, finances, selling the family home and making end-of-life decisions for or with your parents often makes us feel uncomfortable or anxious. Yet, discussing these sensitive topics makes for a less stressful and happier life. Carolyn Rosenblatt is a nurse and an Elder Law Attorney. Together with her husband Dr. Mikol Davis who is a geriatric psychologist, they founded AgingParents.com and AgingInvestor.com. We will be discussing why older people often appear to be stubborn and difficult, and sometimes refuse help when needed. Carolyn provides approaches that will help your aging parents get the help they need.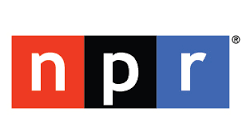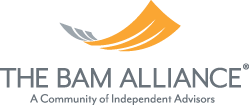 Joe Delaney, Managing Director, Lifeguard Wealth, San Rafael, CA, 5/10/2016
As a former lifeguard, I know better than most how quickly the ocean's mood can change. I understand how dangerous it can be if you enter the water unprepared. I found I could spot the weak swimmers pretty easily. Their poor form and stamina told me that if a set of big waves came in they were going to be in trouble.
With this image in mind, I sat down recently with Carolyn Rosenblatt. A registered nurse, elder law attorney and mediator in family matters, Carolyn has a wealth of knowledge and decades of experience in helping families enter the metaphorical waters of an elder family member's later life.
On the beach, green, yellow and red flags indicate the threat level of conditions in the water. As I spoke with Carolyn, I could almost imagine a flagpole in the middle of the family living room indicating the financial threat level to aging loved ones.
Too often, no one wants to look up to see what color flag is there.
Yellow Flag: Proceed with Caution
We take down the green flag and put up the yellow when we realize our parents are entering the last few decades of life. At this point, questions and concerns start building quickly: Who is authorized to help Dad get hearing aids if his hearing goes? Who will be responsible for Mom's medical care if she develops dementia? Do we know what to do if they lose their decision-making ability?
Carolyn understands that although these are common concerns, family members often don't know how or when to address them.

TV interview with Dr Mikol Davis and Carolyn Rosenblatt, authors of The Boomers Guide To AgingParents
cmcm.tv
 Lessons we learned.
Better Health While Aging
June 2016
009 – Q&A: Answers to Your Questions on Helping Older Parents
Dr. K answers nine audience questions related to helping older parents:
How to find a facility for an older father with dementia who is a "two-person assist"? How to make sense of the jargon on care levels and how are facilities classified?
How to help an older mother with bipolar, especially if she seems to be going into a manic phase?
How to maintain sanity and better respond to an older father with Alzheimer's disease, who gets agitated and angry in the afternoons and evenings?
Whether to worry about withdrawal symptoms, after an older mother is hospitalized and treated with haloperidol for delirium
How to keep assisting without losing hope, in the context of a mother with Alzheimer's and an older father with Parkinson's and sleep problems
What to do when it's hard to get an older mother to take her medications, and how to get her to understand the importance of recommended procedures such as cataract surgery
What to do if both you and your elderly mother have been diagnosed with mild cognitive impairment, and how to handle caregiving issues
Whether anxiety can cause abdominal pain and shortness of breath in someone with dementia, and how to improve bad breath that has been attributed to acid reflux
What can be done if an older father with mild cognitive impairment has been refusing to leave the house for several months.
Psychological Issues and the Older Driver
"Experience" by the American Bar Association
Volume 26, Number 1 Fall/Winter 2016 — Senior Lawyers Edition
Fall/Winter 2016, pages 17-20
Driving is a privilege that many Americans enjoy as a symbol of freedom and independence starting in their teen years. As the years pass, it can be exceptionally difficult for anyone to give up driving. Although many older adults eventually become impaired by one ailment or another that force them to relinquish their car keys, the transition does not come easily or willingly for many.
READ MORE (hidden behind a paywall)
Caregiving Matters
Are your aging clients going to financially burden their adult kids?
The question comes up because everyone is living longer than ever, maybe longer than they ever thought they would. And will these long lived seniors run out of money? Maybe. There's a good chance of that if you live to be 100. Just about every older person with children will say that they don't want to become a burden to the kids. But in fact, they often do become a burden. Why is this important for you the professional?
READ MORE
THOUSAND OAKS ACORN
Give milestone gifts with meaning
Last week my sister asked me for a gift idea for a friend who was turning 50.
As I began to brainstorm with her, my thoughts turned to how a person might feel on the occasion of a milestone birthday, whether it be 50, 60, 70, 80 or beyond.
Do milestone birthdays change the way people evaluate their lives? And should we think about this in our gift giving? READ MORE

Radio Interview: Financial Sense News
Carolyn Rosenblatt: Elder Abuse a Serious and Growing Issue – Billions Stolen Every Year
Jim welcomes back Carolyn Rosenblatt, RN, attorney, and founder of AgingParents.com, a resource for families. Carolyn and Jim have a wide-ranging conversation about aging parents, from shared housing and long-term care to cognitive impairment to the growing problem of elder abuse. Carolyn stresses the importance of children of aging parents to step up and begin a conversation about the parent's potential loss of independence before it is too late. Most impaired elderly do not have the ability to know they are impaired. She also emphasizes the serious issue of elder abuse, particularly financial abuse, as billions are stolen every year by family members, caregivers, and professionals. The key for families is to help aging parents live dignified and safe lives as they near the end of life.