Answers to your legal, financial, and healthcare questions.
"The Family Guide to Aging Parents is a helpful and practical resource for family caregivers and professionals. Written by an experienced geriatric nurse and elder-law attorney, it offers useful health care and legal information and I recommend it for students, professionals and the many families grappling with these challenging issues."
— Gary Small, M.D., Author, Professor of Psychiatry and Aging, Director of the Longevity Center at UCLA
Carolyn Rosenblatt wrote this book after seeing so many families in so much pain because they simply had no one to tell them their legal rights and responsibilities with aging parents or what to do with difficult parents. If you don't have anyone trustworthy to explain your rights and duties to you in a simple, easy to understand way, this book is for you. If are worried about family fights about care of aging parents, money and sharing the burden, the valuable information contained in this book is required for anyone who wants to free themselves from these stresses. And you will feel totally calm, relaxed and confident about what lies ahead, knowing that you have the crucial knowledge you need to handle difficult situations with aging parents.
Imagine:
Being able to competently choose a home care worker, assisted living, or nursing home, knowing he pros and cons
Being able to find just the right words to approach your aging parents with the conversations you need about finances
Knowing how talk to your aging loved ones about giving up driving when the time comes
Being able to plan ahead for an aging parent who is running out of money and taking advantage of all benefits available to them
Understanding how to get past your aging parents' resistance about getting help, using a successful approach
Knowing how to best protect your aging loved ones from financial predators
Carolyn Rosenblatt has written a crucial guidebook for the millions of Americans who are dealing with the unfamiliar challenge of helping aging parents live safely and with dignity."
Janet Novack
Personal Finance Editor & Washington Bureau Chief
Forbes Media
Carolyn L. Rosenblatt, RN, Attorney, Mediator personally cared for thousands of older clients in her nursing career. She represented hundreds of individuals as a lawyer with a combined forty-five years in her professions. Her compassionate perspective on elders informs her writing throughout this book. She is a strong promoter of the safety, protection, and quality of life of seniors. She wants the reader to get immediate benefit from the lessons learned over the years in working with many families at AgingParents.com, which she founded with her psychologist husband, Dr. Mikol Davis. They also founded AgingInvestor.com, for education about elder abuse prevention.
ORDER BY Clicking Below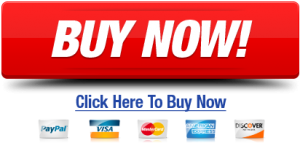 Click the LINK below to watch Carolyn Rosenblatt talk about her latest book………….