Attention Financial Professionals:  Are You A Hero?  We want to highlight you!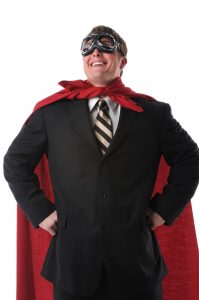 We are very interested in financial planners, wealth managers, RIAs, CFPs, trust officers and others who have protected elderly clients from abuse or stopped it after they became aware of abuse or predatory practices. Without a fiduciary standard, inappropriate products are being sold to elders by some in the financial field. And that doesn't even address the outside predators who seek out elderly victims. They're everywhere.
At AgingInvestor.com we are  allies of the elderly, having spent years of our lives serving them, my wife as a nurse and then a litigator and myself as a mental health provider.
We will be sponsoring a contest in early April to feature the best of the best in financial services who stopped or prevented elder abuse. 
My wife and  partner Carolyn Rosenblatt blogs at Forbes.com (Aging Parents) and AgingInvestor.com to keep those in this community informed. We want to tell your stories. We hope to educate others in the field and this community by highlighting the actions of courageous people who stepped up to stop scammers, thieves and greedy players inside or outside the financial services field itself.  We have a few great candidates already! We know you're out there. Submit your own name and story or that of someone you respect for their abuse prevention efforts to hero@aginginvestor.com.  If you need to remain anonymous for political or personal reasons, we will honor that and not use your real name, location or work place.  We want to share your exemplary actions.  And if what you did was leave a large organization so you wouldn't be part of abusive practices there, we think that's heroic too.  Please tell us. We'll protect your identity totally.
Your stories will inspire others to follow your lead.  We'll feature you in our newsletter with your permission, and let our social media contacts know that you are a standout among the rest. If you want anonymity, we will simply point out the problems that spurred you take the steps you did and that we want to honor the decisions you made.  We applaud you.
 Thanks for joining us.
Sincerely,
Dr. Mikol Davis & Carolyn Rosenblatt, RN, Attorney