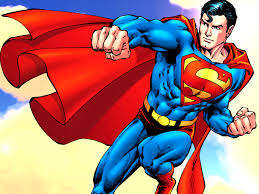 Doesn't every financial advisor want to stand out from the crowd?  Be better at delivering services?  Somehow get a reputation as a cut above the average guy or gal in the biz?
If you are seeking to distinguish yourself, you can.  The secret is not in getting better returns, finding unique ways to protect assets or getting it right with your investment strategies.  It's in offering a different service from the other guys in addition to doing all the money management, usual things well.
The different service we're talking about is looking at your older client's age, making a plan to look at all the aspects of their lives that are likely to change as they age and being an educator and advisor to help them plan for those things.  This is not limited to figuring out how much your client will need in retirement.  It goes way past that, and the issue of housing. Yes, your role as advisor will go beyond financial matters into the personal and the so called "soft skills'!
Does this make you uncomfortable?  "I just manage money" you may be thinking.  But the financial picture is connected to the person, who is usually connected to a family.  The finances are not in a vacuum with no relation to an investor who is aging, and her needs as she gets older and may lose her ability to make sound financial decisions. This is not about merely preserving assets and making the money last. People are of course affected by the aging process, which brings with it risks.  One of those risks is dementia and loss of financial capacity for accepting your advice.  What then?
"I'll worry about that when my client gets old" you say?  The problem with that thinking is that you don't know when your client is "getting old".  Dementia is a sneaky brain disease that usually develops over years. The signs are subtle. And dangerous.  The risk of Alzheimer's Disease, the most common kind of dementia doubles every 5 years after age 65.  5.2 million people already have it.  Lots more are expected to develop it as Boomers age. One day, as you avoid conversations about possible loss of financial capacity, you may find that it is too late to get your client to sign anything, agree to anything, or worse yet, that he is a victim of financial abuse.
If you truly want to stand out as an advisor, not just for being a great producer, but for offering cutting edge service, get the training  you need to make that service include skill in addressing and anticipating possible loss of capacity in your clients.  Get the right document in place to protect your client and protect yourself from regulatory questions about privacy.
If you are considering this suggestions seriously, visit us at AgingInvestor.com and sign up for
one of our online courses
. We've got the aging expertise you may not have yourself and you can get a lot smarter about aging clients as you get some training.
Meanwhile, think about becoming a unique service provider who is branching into an area no one can avoid: our populations is living longer than ever. You are in a great position to be a forward thinker  about aging issues with your clients as a part of your work.  You can take pride in it.
Until next time,
Carolyn Rosenblatt, RN, Attorney
AgingInvestor.com